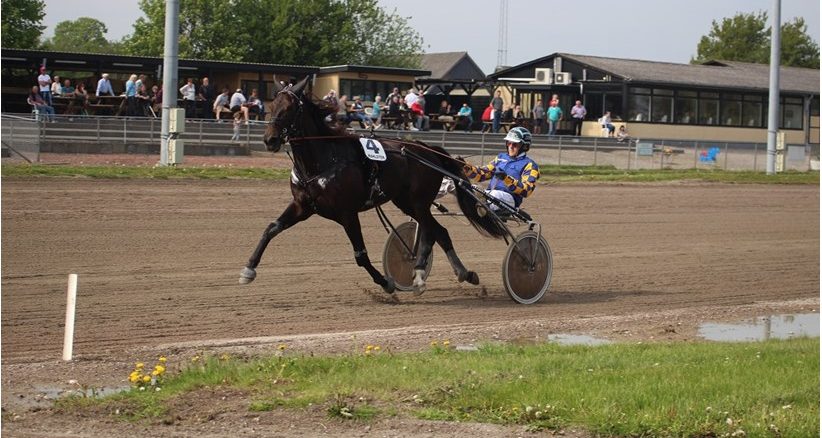 Fra løbene søndag i Kalmar går turen videre mandag til den svenske havneby Halmstad, med to heste.
Efter søndagens to V75-starter i Kalmar, har Panamera Racing også heste til start ved mandagsstævnet i Halmstad. Her gælder det Uncle Wise As med Erik Adeilsson og Udessa Degli Dei med Christoffer Eriksson.
»Uncle Wise As (2. løb – nr. 9) har gået godt de seneste starter. Sidst gik han i dødens hele vejen og var kun slået på forstørret målfoto. Han virker bare til at blive bedre og bedre«, synes Martin Hansen.
»Med lidt tur i den, er han med helt fremme igen«, tror Martin Hansen. Løbet er en af afdelingerne i Johan Untersteiners 1000 klub-match. Den unge svensker har tidligere kørt fra Panamera Racing i Sverige.
»Udessa Degli Dei (7. løb – nr. 1) var ikke helt som bedst i Billund og hun er frisket op til denne start. Hun har virket fin i træningen, og sporet er godt. Kusken (Christoffer Eriksson – red.) kender hende fra tidligere«.
»Hun (Udessa Degli Dei – red.) burde sidde med fremme undervejs på grund af sin starthurtighed, så selvom hun har tjent klart mindst i feltet, ser jeg hende som en farlig outsider«, afrunder Martin Hansen.