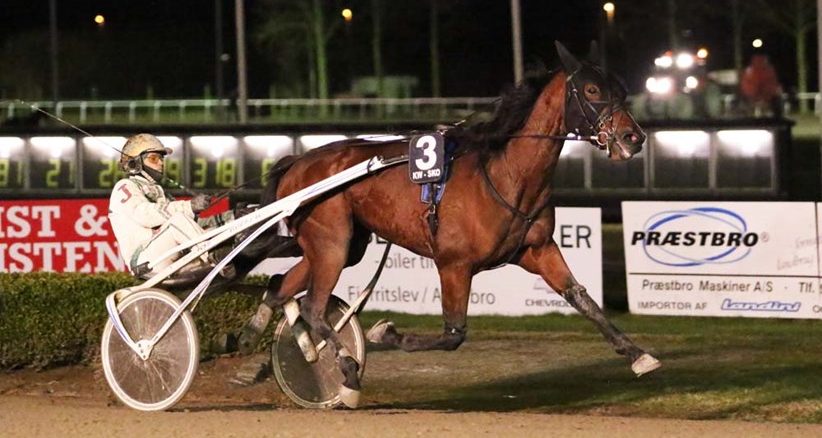 Det blev også til sejr for Panamera Racings Giggs Boko i sæsonens anden starter. På Jydsk Væddeløbsbane.
Peter Jensen-trænede Giggs Boko blev serveret en offensiv styring af Jeppe Juel. Nåede frem til føringen og herfra kontrollerede fireåringen resten af løbet til sejr i 1.16,4/1800 meter auto til 6.000 kroner.
Med to sejre i to starter er Giggs Boko dermed fortsat ubesejret i sit nye regi. S J's Caviar-sønnen har også afstamningen i orden. Som lillebror til blandt andre Denim Boko (1.10,7ak – 1.562.055 svenske kroner).