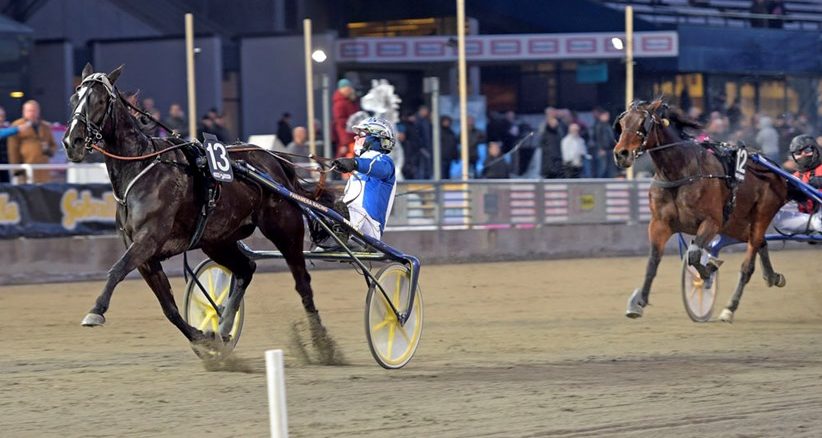 Italenskfødte Red Rose America hentende en flot V75-sejr med Mads Hviid Nielsen på Solvalla.
Panamera Racing havde to heste til start i V75-løbene lørdag på Solvalla-banen i Stockholm. Den italienskfødte hoppe Red Rose America samt derbytoeren Aron The Baron. Bedst gik det for førstnævnte.
Jeanette Marina Hansen-trænede Red Rose America kom til at sidde langt nede undervejs, men Mads Hviid Nielsen fandt perfekt plads til hoppen, der sejrede i 1.12,7/2180 meter snore til 200.000 skr.
»Hun er bare fænomenal«, forklarer Jeanette Marina Hansen med løbet på behøring afstand. Derimod sluttede det hele før det var begyndt for staldens anden deltager, Aron The Baron med Johan Untersteiner.
»Aron (The Baron – red.) var bare for ivrig og ville afsted. Han blev sur, da Untersteiner (Johan Untersteiner – red.) tog i ham, kommenterer Jeanette Marina Hansen, inden turen hjem fra Stockholm.
Et døgn tidligere var Panamera Racing-opdrættede Current Affair nomineret til "Årets toåring" ved den svenske hestegalla. Det blev dog den svenske opdrætningsløbsver Coin Perdu, der trak længste strå.