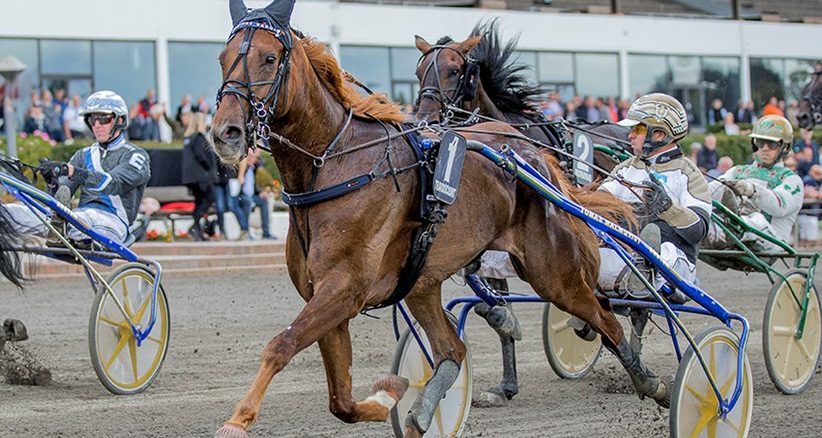 Panamera Racing-opdrættene Aron The Baron og Basic Instinct sigter igen mod V75-starter i Sverige.
Efter Aron The Barons sejr og Basic Instincts andenplads på Örebro i aftes sigter Panamera Racing igen mod V75-starter i Sverige. Det sker på den svenske derbybane i midten af januar måned.
»Planen er, at de begge starter i V75 den 14. januar på Jägersro«, oplyser Jeanette Marina Hansen, der kunne notere sig 150.000 skr. på præmiekontoen efter de to Top2-placeringer på Örebro.
»Begge heste havde været til kiropraktor/akupunkturbehandling sidste torsdag. Specielt Aron The Baron har gavn af behandlingerne, idet han bliver mere smidig for hver gang«, synes Jeanette Marina Hansen.
»Basic Instinct har vi hele tiden haft store forventninger til. Han bliver mere og mere fornuftig – og havde vi ikke eksperimenteret med sko på Kalmer, havde hans resultatrække set helt anderledes ud«.
»Helene, som passer ham, har gjort et stort arbejde med hans selvtillid og Ulrik (Christoffersen – red.), som træner ham, føler, at han bliver bedre og bedre til at forvalte sit talent og kræfter rigtigt«, siger træneren.
Med sejren til Aron The Baron nærmer derbytoeren sig med hastige skridt den første million i indvundne præmier, og vil dermed være det første Panamera Racing-opdræt, der når den magisk grænse.