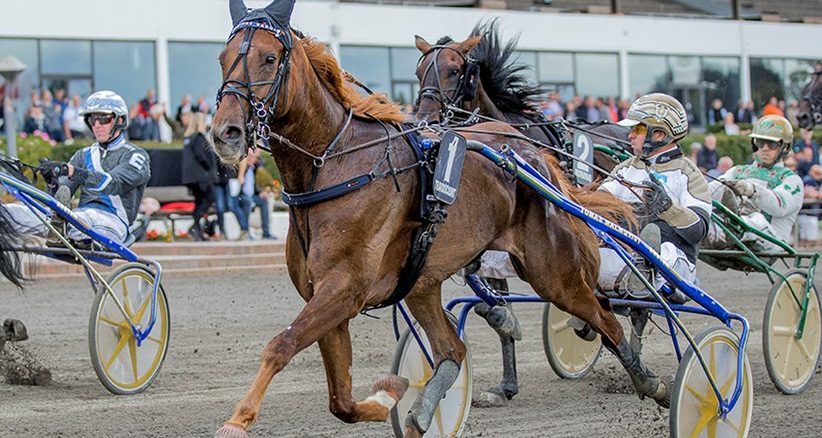 Det blev sejr til Aron The Baron og andenplads til Basic Instinct ved fredagens V75-starter på Örebro.
Aron The Baron endte som 13:10-favorit og overlod intet til tilfældighederne. Med Örjan Kihlström i sulkyen strøg derbytoeren til spids og åbnede i 10,7/500 meter, inden at ekvipagen fik dæmpet til 14,8/1000 meter.
Der var ingen, der formåede at passere Aron The Baron, der strøg først over mål i sikker stil i 1.13,3/1609 meter auto. Der var 100.000 skr. i førstepræmie og fireåringen nærmer sig med hastige skridt millionen.
Staldkammeraten Basic Instinct fik en god start for den svenske catchdriver Erik Adielsson. Med ryg på førerhesten, inden det blev til flere føringsskift. Det betød, at Basic Instinct havnede i fjerde par indvendigt.
På sidste langside fik Basic Instinct plads i andet spor, men fik først frit løb i sidste sving. Herfra afsluttede Basic Instinct stærkt til andenpladsen i 1.14,8/2100 meter auto. Andenpræmien beløb sig til 50.000 skr.