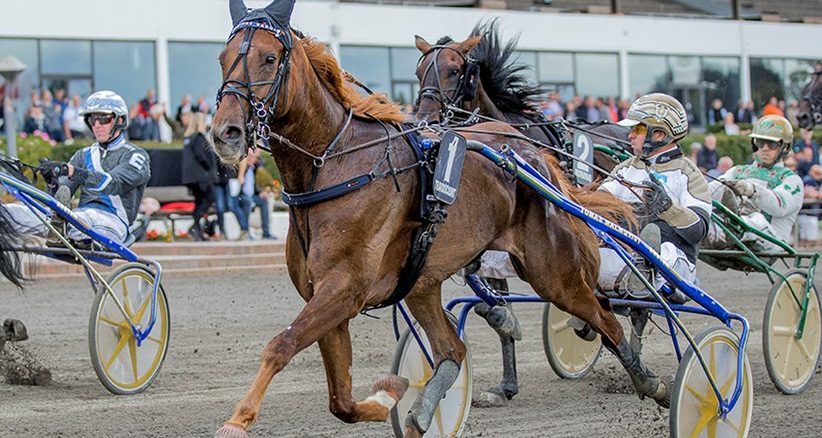 Jeanette Marina Hansen-trænede Aron The Baron nåede tredjepladsen ved onsdagens start på Jägersro.
Panamera Racing-opdrættede Aron The Baron fik en god generalprøve forud for V75-starten på Örebro i næste uge, da hesten onsdag aften var til start på den svenske derbybane Jägersro med Birger Jørgensen i sulkyen.
Fra sit startspor i anden række fulgte Aron The Baron godt med i fjerde par indvendigt. Ekvipagen avancerede i inderbanen mod løbets afslutning og nåede tredjepladsen i 1.13,6/2140 meter auto til 15.000 svenske kroner.